STYLES Wine Tasting with Clos LaChance Vineyards

and Guest Speaker, Steve Driscoll




San Martin, California



Tuesday, April 11, 2023
6:00pm CST / 7:00pm EST
Join us for an exclusive tasting featuring our STYLES wines, created in collaboration with Clos LaChance winery – a family-owned and certified sustainable winery in California. Steve Drsicoll, Winemaker at Clos LaChance, will be our guest speaker and tasting us through our six Style Wines on the big screen at the store. Discover your favorite wine STYLE with Steve!

STYLE Wines Tasted (for tasting notes, click on each style):
To reserve a table and attend the wine tasting in person, please contact your local participating WineStyles store. Or, if you prefer to attend remotely, pre-order a wine tasting kit to-go from your local participating store and watch/taste along with us on Zoom.
About Clos LaChance:
Clos LaChance winery is a multi-generational family-owned and operated winery.  Located within the Central Coast American Viticultural Area (AVA), tucked into the beautiful Hayes Valley in San Martin, California.  Being good stewards of land and resources, the Clos LaChance Winery and Estate Vineyard is proud to be Certified Sustainable by the California Sustainable Wine Growing Alliance.  Owners Bill and Brenda Murphy are especially vested in the sustainability of the vineyard and winery—creating a legacy for their children, grandchildren and generations to come.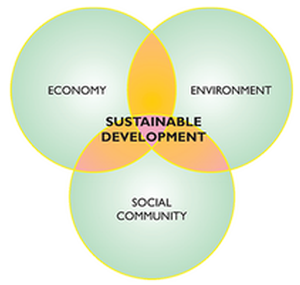 Sustainability is an ever-evolving practice. As a member of the Central Coast Vineyard Team, Clos LaChance has also actively participated in the Wine Institute Sustainability Self-Assessment Program, identifying strengths and opportunities for improvement. They are proud of current achievements to create an environmentally, economically and socially sound business, and will continue working towards more sustainable practices.
In early 2009, Clos LaChance's 150-acre Estate vineyard was one of seventeen California vineyards to be Sustainably Certified via the California Sustainable Winegrowing Alliance. The production facility was certified shortly thereafter.  Learn more about their winery here.
About Steve Driscoll, Winemaker:

Steve graduated with a degree in Wine and Viticulture from the University of Cal Poly, San Luis Obispo and spent 2 years roaming the cellar of Edna Valley Vineyards, in which he helped produce fine Pinot Noir and Chardonnays. Afterwards he became Cellar Master for Ruby Hill Winery, one of the oldest wineries in the Livermore Valley, producing great California Zinfandels and Petite Sirahs. In 2009 Steve set off for New Zealand to expand his knowledge of winemaking and new world wines. He worked for a large custom crush facility producing well known staples of the industry, like Kim Crawford and Little Penguin. After traveling the world, Steve came back to the Central Coast California to join the Clos LaChance team. His knowledge of the cellar and his passion for producing fine wines is unrivaled, and possibly only matched, by his passion for Metallica and Def Leppard. Learn more about Steve and the Clos LaChance team here.
Photos and Information © Clos LaChance – All Rights Reserved.
---
Let's Taste, Learn and Enjoy® together

! 
Contact your local participating WineStyles to RSVP for this tasting event.
STYLES Wine Tasting with Clos LaChance Vineyards
Tuesday, April 11, 2023
6:00pm CST/ 7:00pm EST
Cheers!